In light of the recent NWSL draft, doubts and speculations surrounding the American Collegiate system have spread through social media. Catarina Macario, a record breaking Stanford midfielder, decided to forgo the draft altogether. Macario was picked up by Olympique Lyonnais, perhaps the best team ever to grace the sport of women's soccer. Many fans now feel as though the NWSL has started to push young talent away forever. Nevertheless, there are many benefits (as well as concerns) towards joining the NWSL as an elite athlete looking to start a career. Here are just a few examples to get you thinking!
Benefits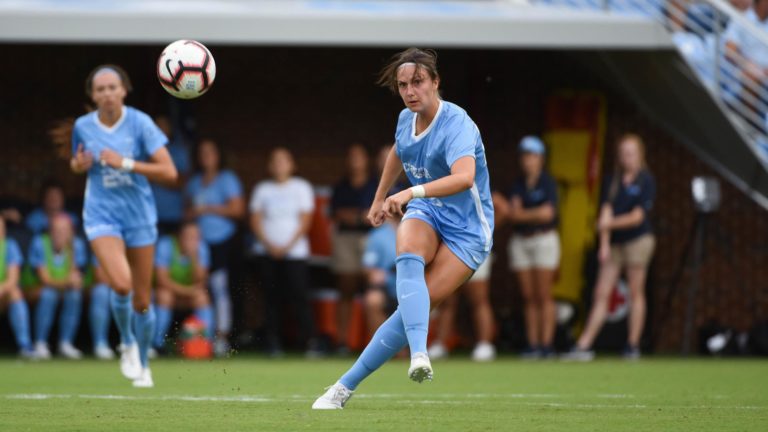 Academics:
The obvious benefit of a college level education is a big attraction for most American athletes planning to go pro. English internationals Alessia Russo and Lotte Wubben-Moy selected this option even after playing in a professional environment. In addition, sports scholarships are a common occurrence for players at a high level. Choosing a collegiate path allows for balance between academics and sports with a limited financial downside. 

In women's soccer, possessing a degree on the back of a commonly unprofitable career choice is indispensable.
Flexibility:
The NWSL has been operating on a college draft system since its conception seven years ago. The league is a well oiled machine for new draftees and each team picks up new players every year.

If a player is invited to play with their respective national teams, the league offers breaks. Furthermore, the NWSL does not involve major tournaments at club level. Depending on what a player looks for, this can either be positive or a downside.
Drawbacks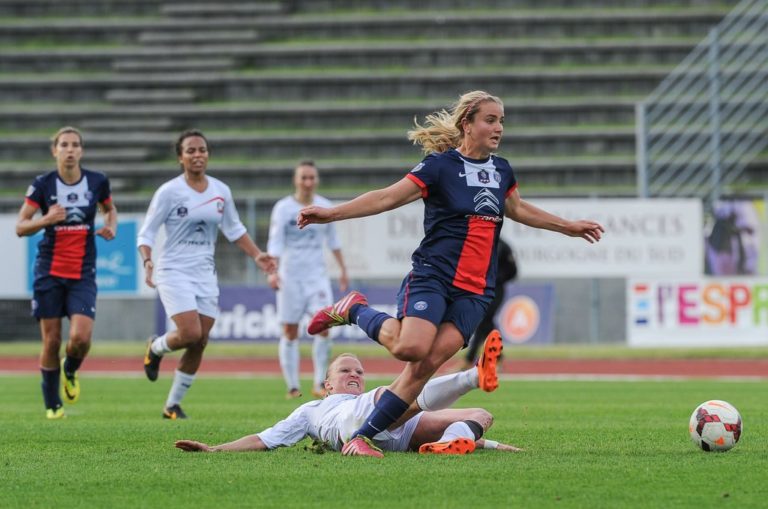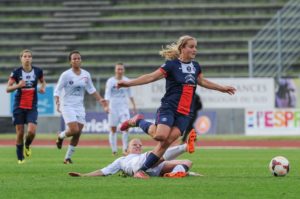 Experience:
With the absence of a collegiate system in the majority of countries outside the United States, players start playing professionally at 18 years old. Those that play for larger clubs can start training with a professional team much earlier. On the other hand, American college players' lack experience and often don't grow into their game until their mid-twenties. 

If a player does not see herself taking up a conventional profession after sports, four years spent for a college degree may not be beneficial depending on the athlete.
International Fixtures:
The NWSL rarely plays fixtures against clubs in other nations. In the recent exodus of various United States national team members to England, many discussed a desire for Champions League soccer. For many players in Europe, winning the Champions League is as big as winning a World Cup.
Alternative Pathways: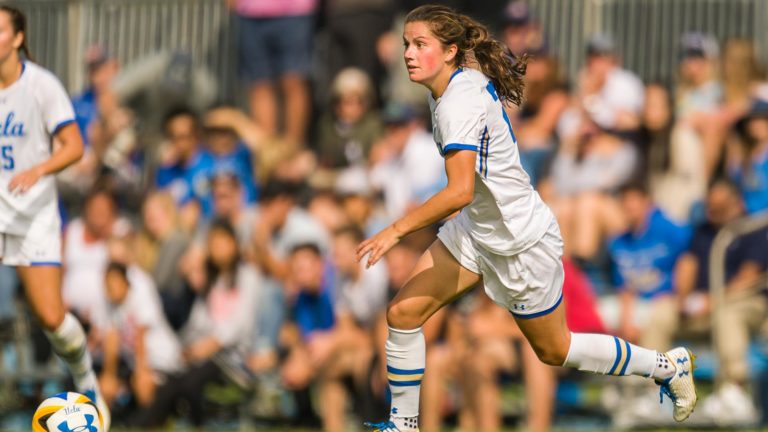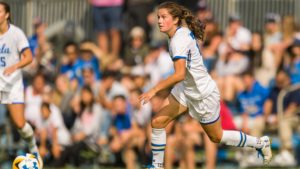 If a player does not like an aspect of the standard path towards player soccer at an elite level, there are plenty of other options. A few examples include:
Jessie Fleming:
Although this Canadian made her senior debut at 15 years of age, Fleming decided to stay with UCLA for all four seasons. She signed with Chelsea immediately following her departure.
Lindsey Horan:
Arguably one of the best midfielders in the world, Horan decided to hone her skills at PSG straight out of high school instead of taking the typical college route.
Aoife Mannion:
Mannion played with Birmingham City in the United Kingdom in concurrence with studying for her degree at Birmingham University. The current Manchester City defender has a degree in Economics.

Schooling online or alongside sports is more than manageable depending on interest level.
Written by Maddie Metz
Creator of Only Women's Soccer
Sources:
Images: