If you did a not-so-cheerful double-take this week when hearing the news about the proposed European Super League (ESL), don't worry, we at Only Women's Soccer experienced a similar existential crisis.
[If you were not aware of the ESL, check out this video by Tifo Football and this article by Nadine Keβler on its effect on the women's game.]
Although most soccer fans were devastated by the announcement of the European Super League which ultimately caused its demise, media news outlets neglected to adequately cover consequences for women's soccer. This post presents two major issues women's soccer would have faced if the ESL were to have taken flight.
Funding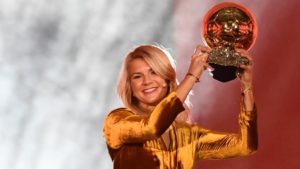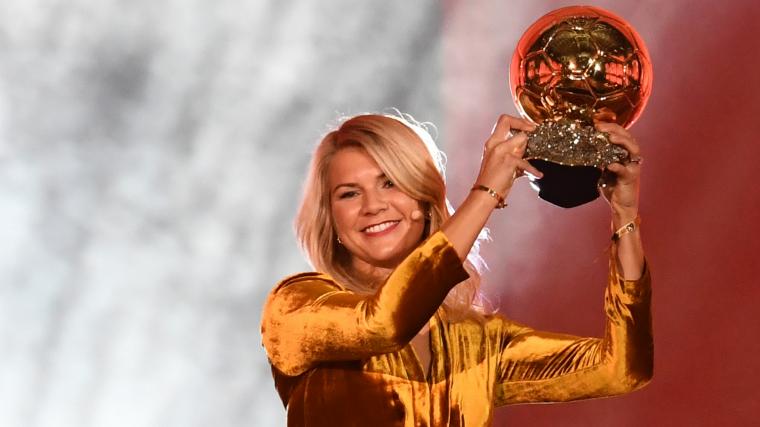 Top male footballers earn upwards of tens of millions of dollars annually, while the highest earning player in the women's game, Pernille Harder, earns just under $500,000. Earlier this year, the UK government announced a winter sports package of €300 million to fund major spectator sports in the UK. Women's soccer received 1% of the money allocated. In Spain, even though game attendance has reached over 60,000, many players are still fighting for minimum wage.
For all women's clubs outside of the ESL, funding would have decreased, and dramatically. 
With the most high profile players and the most well known clubs in the women's game going to the ESL, viewership and big-name sponsors and subsequent funding would have decreased for all lesser known clubs. For the men's sides, the ESL would have meant placing less investment in their women's teams. For the women's teams the ESL would have meant a loss of profit from decreased interest and competition. Without federations making money from partner leagues and national teams, women's leagues and their federations would also have lost money. Although larger leagues such as the Premier League and La Liga function as independent administration, their female counterparts do not. This means that money lost by soccer federations would have resulted in a direct loss of money for women's leagues. Leagues such as Spain's Primera División and France's Division 1 would have struggled even more to become professional.
Viewership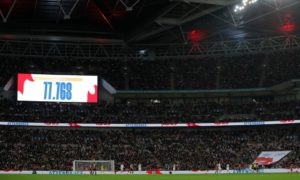 Young talent and viewership accessibility are important for the development and growth of soccer leagues, especially in the women's game. With all of the best players vying for spots amongst the ESL clubs, young talents would not have been given the experience to compete at the highest level. 
Further, women's soccer is more accessible to fans than the men's game. Women's stadiums are family friendly and affordable. Although this may change as women's soccer continues to grow and develop, both players and fans have mentioned a collective effort to keep this culture alive. For clubs that would have moved to the ESL, the culture would not have been allowed to continue if fans were expected to travel long distances to watch their team play for seemingly raised prices.
Fans are critical for the development of women's soccer. Crossover fans from affiliate men's teams attract new interest to the sport. Derbys, club history, and league traditions have just started to make waves in their women's sides. Fans and continued interest in the women's game propel it forward which lead to added investments from larger administrations. BBC and Sky Sports just signed a broadcasting deal in the past month for England's FA WSL. Without big players and fan engagement, it is likely that this deal would become nonexistent.
In addition to fans, major tournaments are critical for the growth of women's soccer. After the World Cup in 2019, game attendances soared, culminating in a sold out Wembley Stadium for a women's friendly the following November. In addition, viewing figures and media press were the highest in history for a women's soccer tournament. Although UEFA are not reliable advocates for the women's game, the UEFA Women's Champions League (UWCL) attracts stars. United States players including Rose Lavelle, Sam Mewis, and Tobin Heath moved to Europe with the aim of winning the entire competition. Where the United States National Team goes, their immense fan base follows. Without the ability of major tournaments are UEFA competitions women's soccer would be the necessary framework to continue to develop. The World Cup not only gives women's soccer the ability to develop from a statistical standpoint, but it makes viewers and young girls fall in love with the sport.
Conclusion
"I grew up loving the Champions League. Then I got to play in the UWCL. Then I got to win 5 of them and become the all-time leading goalscorer. It's legacy. It's the past, present, and future, so is meritocracy in sports. Greed is not the future."
Ada Hegerberg
Written by Maddie Metz
Creator of Only Women's Soccer
Sources:
Images: